Investing in Real Estate. Because of the high level of risk involved, investing always necessitates extensive study.
Investing in real estate, on the other hand, is one of the safest solutions available. Real estate makes for a terrific investment with a low level of risk due to the ongoing increase in property value.
1. Type of Property
One of the first things you need to understand is that the type of property you carefully choose should not only make for a good investment but should fit within the budget you're willing to spend. It would help to take a look at a complete guide to purchasing real estate to help you decide what type of property you're looking for. You may find that a turnkey rental apartment is your best option to generate profit instantly, as it will be ready to rent out. However, each type of property will come with its own terms and guidelines, making it necessary to determine what you're looking for in advance.
READ MORE: Meaning and Advantage of Real Estate
 2. Budget
Before you consider buying a property, you need to know what budget you're willing to spend. The budget not only helps you determine what type of property you can afford, but it can also help you narrow down in terms of space and location, too. Knowing your budget, you'll be able to understand whether you'll be able to afford a studio apartment, two-bedroom apartment, or a stand-alone villa. So, before you call a real-estate agency, you need to sort out your finances, know what you can spare to help you be more realistic in what type of investment you can go into. When you're calculating the budget, it is also important to factor in any hidden costs you might need to pay to agencies, banks, or even other costs such as renovating, furnishing, or getting a property ready to be rented out.
 3. Location
Many factors are determined, based on the location. Are you looking for a central option where it will be more expensive, or are you looking for a suburban property with a more beautiful view that provides more space for the same price? Depending on the location, these factors will differ and will help you make the decision according to the purpose of investment, price, property value, and the type of property you're looking for.
4. Investment Purpose
Understanding what you plan on doing with the property makes a huge difference in what type of property you need to buy as well as where to buy it. If you're looking to turn it into an office, it needs to be in a specific area. However, if you're looking to turn it into something commercial, you need a bigger space. Determining the purpose will help you make the right decision and help you get a better vision of what you're looking for to narrow down the options available to better suit your exact needs.
5. Property Value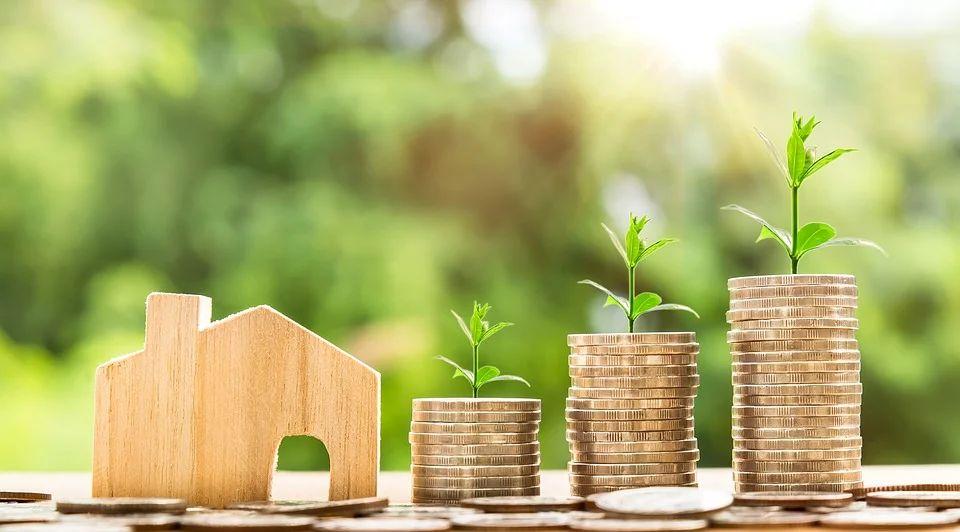 Getting an estimated value will help you know whether the investment is worth it or not. There's no point in buying a cheap property only to find out you need to spend hundreds of thousands in restoration and renovation. Always get an estimated value in advance, and make the decision based on the plan you have for it. You can do this by asking about other properties with the same characteristics in the area you're looking for or even going through advertisements or asking your real estate agent to show you the market value for the type of property you're looking for within a specific area. Doing your research thoroughly will not only help you make a valid decision but could also open up better alternatives, too.
6. Expected Return on Investment
If you're thinking of buying a property just for investment purposes, then the return on investment is an important factor to consider. Ask yourself whether you'll be able to rent it out immediately, or how long it would take to set up for your future plans. You should also consider how much profit you expected, so you can determine the best choice for your investment. Other than that, the appreciation of the property you're investing in is another essential element, which determines whether it's worth taking the risk and is a key factor in putting together a proper plan.
READ MORE: What To Consider When Making A Real Estate Move
7. Payment plans
After considering your budget, you need to figure out what the best payment plan for you would be. Will you be able to get the liquidity you need by getting a loan from the bank? How long will it take you to pay up the loan? What risk will you be handling? All these factors are essential for you to thoroughly understand before taking this huge step, especially if you're not sure whether or not the property is worth it. In other cases, you could find that it's best to pay for the property in installments rather than a one-time payment, which gives you the flexibility to generate the cash flow needed without having to pay ridiculous amounts in interest to the bank.
8. Real Estate Laws
Before you make such a huge investment, you need to be familiar with the laws of the area you're purchasing property in, as well as the taxes you'll be paying. In cases like these, it's always best to hire a lawyer who is familiar with the ins and outs to help familiarize you with the entire process, and the procedures that need to be taken to avoid paying fines or finding yourself in an inconvenient situation, especially when it comes to taxes.
Before you invest in real estate, you need to fully understand what you plan on doing with the property, as well as the future plans you have for it. All this will help you determine the other factors that best fit your needs while making a decision with the property value in mind, and the payment plans you would need to make it a good investment option.
Click Here To Comment!
---